Movement
•
Centr x Lifespan.io
What's the best time of day to work out?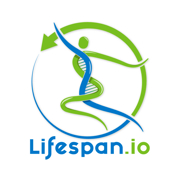 Centr has partnered with Lifespan.io, a nonprofit leader in longevity science journalism and advocacy, to bring you the latest research on aging and rejuvenation. Learn more about our partnership below.
For most of us, the perfect time to train is whenever we can fit it into our schedules. No matter when the magic happens, exercise brings plenty of benefits.
But if you're looking for an edge, or an excuse to switch up your schedule, it turns out there are some pros and cons to morning, midday and late-night training sessions – including emerging research on the impact training time could have on mortality risk.
Let's explore the benefits and drawbacks of working out at every time of day – plus advice from nutrition expert Angie Asche on how to fuel for your chosen timeslot.
Morning workouts: The early bird special
How can you tell if someone's a morning workout person? Don't worry, they'll tell you.
Morning workout benefits
Luke Zocchi loves a morning workout for its ability to set the right tone for the day. "You get up, you do your thing and you're on the right track for the day," he says.

Want a turbo-charged brain to power your morning meetings? Exercise can help

boost your brain power

by increasing blood flow to the brain, triggering mood-boosting chemicals like dopamine, and helping improve memory and focus for up to 3 hours after your workout.

For some of us, morning is the time we're least likely to be interrupted, which makes early workouts a great way to get it done before other people start making demands on our time.
Centr x Lifespan.io
Centr has partnered with Lifespan.io to bring you the latest in longevity research. Lifespan.io is the leading source of industry news and a nonprofit advocacy foundation whose mission is to accelerate progress toward overcoming age-related diseases. Since 2014, the organization has focused on responsible journalism, high-impact advocacy, and media initiatives that make longevity research and education more accessible to all.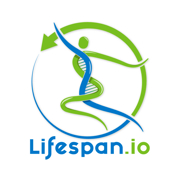 Sign up to unlock your full potential
All your tools in one place
Expert-training to fuel your fitness, nutrition and mindfulness.
Limitless ways to fuel your mind & body
Access to over 3,000 workouts, recipes, and meditations – all tailored to your goals.
Tech that keeps you moving
Download Centr on all your devices to level up and track your results live.