MOVEMENT
•
Centr Team
Take on the Functional Movement Challenge with Centr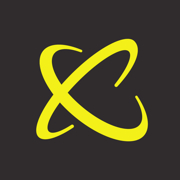 It's the first-of-its-kind workout program that will challenge you to move better in everything you do.
Get set to take on the Functional Movement Challenge, a 6-week functional strength training program from Centr, designed to grow your mobility, stability, coordination and stamina.
Are you ready to future-proof your body and build functional fitness for life? With trainers Luke Zocchi, Ingrid Clay and Maricris Lapaix leading the way, you can put yourself to the test with a free trial on Centr.
You're always moving, so why not move better?
How does the Functional Movement Challenge work?
From the gym to your everyday life, discover how 6 weeks of functional training will help you move better in everything you do.

4 unique 30-minute workouts each week, fully coached by experts you'll love.

Exercises that combine foundational movements – such as squats, pushes and pulls – into flows that move your body in all directions.

Functional tests throughout the program to help you find your baseline, set goals for improvement and measure results.

Workouts are targeted at Intermediate-Advanced level. If you're a Beginner, pace yourself and know your limits.

3 variations of every exercise – the base exercise, a regression and a progression.
Level up with Centr equipment from the shop.
What results will I get from the Functional Movement Challenge?
Over the course of 6 weeks with this program you will:

Increase mobility and flexibility by mastering natural movement patterns and improving the range of motion you're able to comfortably move through.

Burn fat and boost cardio fitness.

Get stronger and tone your body by performing compound exercises that recruit multiple muscle groups to build strength efficiently.

Prevent injury by building a strong and mobile body.

Improve your stability and balance. Unilateral work (exercising one side at a time) will help you to identify and work on imbalances.

See tangible progress week by week with functional tests – giving you a real-time picture of how your skills are coming together!
To go deeper, read our blog on the benefits of functional movement.
What equipment do I need?
The only equipment you need to complete the Functional Movement Challenge is dumbbells.
You can also add optional equipment to level up the intensity of the workouts – all available from the Centr store:

Sand bags

Slam ball

Fabric bands

Sliders
Want to try a functional workout?
The best way to discover the benefits of functional strength training is to try it for yourself.
We've unlocked a workout from the Functional Movement Challenge to give you a taste – remember, all you need is dumbbells.
Challenge accepted!
The Functional Movement Challenge is designed to help you move better, work better, play better and live better.
That's why your free trial also includes access to Centr's dietitian-approved meal plan, nutrition guides and mindfulness tools to train your brain.
Join the team today to get started on a lifetime of healthy movement.
Sign up to unlock your full potential
All your tools in one place
Expert-training to fuel your fitness, nutrition and mindfulness.
Limitless ways to fuel your mind & body
Access to over 3,000 workouts, recipes, and meditations – all tailored to your goals.
Tech that keeps you moving
Download Centr on all your devices to level up and track your results live.