Movement
•
Centr Team
Maximizing workout recovery: your ultimate guide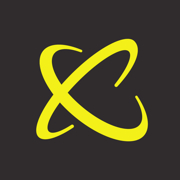 The gym, the track, the workout mat… No one can deny you put in the work. But are you putting in the work where it counts?
Behind every goal-smashing training regimen, there's a killer recovery routine. And we're here to help you set yours up for success.
From active recovery workout options to which recovery supplements are worth your money – this is your ultimate guide to creating a sustainable training and recovery routine that supports muscle repair, reduces the chance of burnout and powers your progress.
Sign up to unlock your full potential
All your tools in one place
Expert-training to fuel your fitness, nutrition and mindfulness.
Limitless ways to fuel your mind & body
Access to over 3,000 workouts, recipes, and meditations – all tailored to your goals.
Tech that keeps you moving
Download Centr on all your devices to level up and track your results live.