Michael Olajide Jr.
4 grown-up reasons jumping rope is the perfect exercise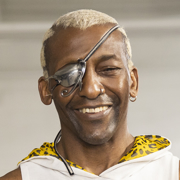 Remember how much fun it was to jump rope as a kid? Well, now that you're all grown up, jump rope (which Aussies like Chris Hemsworth call skipping or skipping rope) is making a comeback in the world of fitness. And you know what, it's still just as much fun – especially when you're jumping rope with the trainer who makes you feel like you can fly: Michael Olajide Jr.
Centr's boxing champ Michael has just dropped the beat on a brand new series of coached workouts choreographed to music, mixing boxing combos with jump rope. Michael will be sweating it out with you and talking you through it all – from selecting the perfect length jump rope to mastering your form.
Every boxer starts a warm-up routine with skipping rope, to build stamina and athletic endurance – but there's even more to love about skipping. With Michael on your side and a jump rope in your hands, you'll be shaping up your body better than ever.
Need to brush up on the fundamentals? Just follow Michael's lead with a quick drill to get your heart pumping:
Here's why you should hop, skip and jump to it:
1. It's a full-on full-body workout
Jumping rope is basically perfect. You're not just working your legs: it's a full-body cardio burn from your arms down. Skipping rope raises your heart rate and keeps it there, which makes it great for weight loss and staying lean – there's a reason Victoria's Secret models love training with Michael. Plus, while it's high-intensity, it's also low-impact. This means that unlike slogging away on a concrete sidewalk, skipping is relatively gentle on your knees and is less likely to cause that runner's wear and tear. Not only is it energizing, it's also time-efficient: a good skipping pace can burn 10 calories a minute.
2. You'll be mixing up your moves
Think skipping is just boring bouncing on the spot? Think again. Michael's workouts use more than your standard, repetitive skips. For example:
Crossovers

Double-unders

Running skips

Alternating one-legged skips
Switching up your skipping moves will keep you engaged and having fun. With all those different moves to master, there's no chance you'll get bored any time soon.
Michael shows us the ropes with double-unders, crossovers and running skips.


3. It has a core-crushing capability
It's not just a fat-burning cardio workout. Skipping is also perfect for toning and strengthening your core muscles. Holding yourself stable at a steady pace, lifting your knees with each bounce, you'll definitely notice your core switching on. When you're tired of crunches, just pick up the rope and give your abs a high-energy workout instead.
4. You can take it anywhere
Struggling to fit in your cardio? Travel or rainy days messing with your running routine? Whatever the weather, if you have a jump rope, you can always skip. It's the no-more-excuses workout. Anywhere you can swing a rope – gym, living room, pool-side at the hotel, garage – you can skip, skip, skip.
Michael Olajide Jr.
BOXING • MEDITATION
The pioneer of boxing for fitness, Michael Olajide Jr. has trained supermodels and turned actors into on-screen boxers. Famed for his silky moves, he was the No.1 contender for middleweight world champion until an eye injury ended his career. Michael melds shadow boxing, jump rope and HIIT to train the body, and uses 'the world's most calming voice' to train the mind.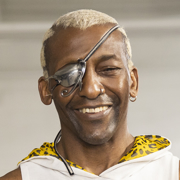 CYBER WEEK: ACHIEVE MORE WITH 25% OFF.
All your tools in one place
Expert-training to fuel your fitness, nutrition and mindfulness.
Limitless ways to fuel your mind & body
Access to over 3,000 workouts, recipes, and meditations – all tailored to your goals.
Tech that keeps you moving
Download Centr on all your devices to level up and track your results live.