Centr Team
7 healthy smoothies to drink before your workout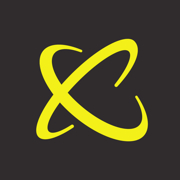 Oh smoothies, is there anything you can't do? A chilled glass is our not-too-heavy, not-too-light, just-right pre-workout meal (or sippable snack) – and the perfect way to replenish protein after a sweat sesh.
It's also delicious and healthy breakfast on the go and, unlike overnight oats, we don't need to worry about meal prep. Smoothies are always there for us, at the press of a button.
Plus, when you have mastered your smoothie-making skills – instead of just throwing everything you can into a blender with half the bottle of milk – they make for a healthy, whole food that feels like a sweet treat. Who could say no to that? (But if your sugar cravings are a bit intense, we can help with that too.)
We can hear your blender revving up already. But before you press 'go' on our recipes, make sure you're a true smoothie operator and avoid these common mistakes:
Don't use sugary yogurts, sorbets or ice cream – banana has that delicious creaminess you're after, as well as energy, fiber and essential nutrients. Frozen bananas will even give you the thickshake creaminess you've been craving without all of the refined sugar and saturated fat.

Don't mess up your fruit to protein ratio – all our smoothies are both macro balanced and flavor balanced, so you're getting all the nutrients and deliciousness in one hit. If you have been stuck on chicken breast and broccoli to build muscle, you'll be excited to make smoothies your secret protein weapon.

Don't use flavored syrups – our smoothies have the natural flavor and sweetness of fruit, and sometimes honey or maple syrup. Even syrups with artificial sweeteners should be treated with caution, as these can cause gut discomfort.

Don't go too hard on the healthy high-calorie foods – we all love nut butters and chia seeds for protein, healthy fats and some amino acids, but if you're putting half a jar of peanut butter into the blender, that's not exactly balanced.
Now you know what NOT to do, are you ready to up your smoothie game?
Sign up to unlock your full potential
All your tools in one place
Expert-training to fuel your fitness, nutrition and mindfulness.
Limitless ways to fuel your mind & body
Access to over 3,000 workouts, recipes, and meditations – all tailored to your goals.
Tech that keeps you moving
Download Centr on all your devices to level up and track your results live.