MUST READ
•
Centr Team
Your favorite trainers. New workouts. New strength.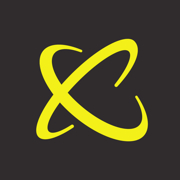 Discover fresh ways to sweat and reach the next level of strength with NEW workouts from Chris Hemsworth's team of expert trainers on Centr.
Whatever your strength goals, there's more than one way to get there.
Over the next 6 weeks, we'll be dropping all new workouts across a range of training modalities. It all starts with brand new HIIT HIRT Strength workouts from Chris's personal trainer Luke Zocchi – already live on the app! Start your free trial today at Centr.com to discover them all.
All of your new workouts are fully coached, meaning your trainers will be talking to you through every move and working out alongside you all the way.
Remember, every move you make in 2023 will help give youth access to sports with Moves That Matter.
It's time to turn your strength up to 11. Let's take a look at the fresh line-up coming to your Planner.
All-muscle strength and cardio with Luke Zocchi
Buckle up, because your new strong has already begun with Luke's HIIT HIRT Strength workouts! He's challenging your muscles and spiking your heart rate in sessions that are delivered in the Luke style you're guaranteed to love.
Totally targeted strength with Ingrid Clay
Anyone who has taken on our latest 6-week program Centr Sculpted has already had a taste of the strength powerhouse that is Ingrid Clay. Now she's set to show you exactly what she's made of with HIIT HIRT Strength workouts designed to help you target key body goals and forge strong results.
Dynamic mind & body with Tahl Rinsky
Build a strong mind to go with that strong and agile body as Tahl rolls out a whole new batch of Dynamic Yoga classes. If you're still finding your feet on the yoga mat, she's got you covered with specialized Beginner classes.
Strength in motion with Sylvia Roberts
Awaken muscles you never knew you had with fresh Pilates workouts from Sylvia. Never tried Pilates? Look out for a special Beginner session.
Amped up HILIT with Alexz Parvi
Alexz is bringing a fresh blast of her signature HILIT style with – plot twist – dumbbells! That's right, it's the high-intensity, low-impact training members love, now with extra burn and top-to-toe toning power. Because Alexz's workouts weren't hot enough already!
There's more than one way to get strong. Discover them all by starting your free trial at Centr.com today.
Sign up to unlock your full potential
All your tools in one place
Expert-training to fuel your fitness, nutrition and mindfulness.
Limitless ways to fuel your mind & body
Access to over 3,000 workouts, recipes, and meditations – all tailored to your goals.
Tech that keeps you moving
Download Centr on all your devices to level up and track your results live.