Movement
•
Centr Team
What is cross-training & why do you need it?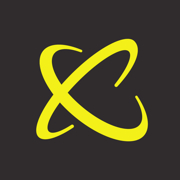 From runners to cyclists, footballers to bodybuilders, your favorite athletes all use cross-training to boost their performance.
But you don't have to be a pro to feel the benefits. Whatever activities you enjoy, let's explore how adding some variety to your training could help you take it to the next level.
---
"
Cross-training is all about building a body that's strong, well-rounded and injury resistant
"
---
What is cross-training?
Cross-training involves mixing different, complementary modalities and exercises into your training routine. For athletes, this means training in sports and styles outside of their usual sport to improve specific aspects of their fitness and increase overall performance.
When training for Extraction 2, Chris Hemsworth and his personal trainer Luke Zocchi took a leaf out of the cross-training book, shifting focus from lifting weights to a mix of functional training, Pilates, boxing and MMA to achieve the agility and endurance needed for long days filming stunt scenes.
Pilates counts as cross-training for muscle-builders like Bobby.
Why is cross-training important for me?
Cross-training is all about building a body that's strong, well-rounded and injury resistant by injecting smart variety into your training. This will help you to perform better in your chosen sport, hobbies and daily life – even if you're just playing a social game with your buddies every couple of weeks.
Mixing it up also gives your body and mind a chance to recover after a long season or grueling period of specialized training.
If you love HIIT or play high-impact sports, cross-training may take the shape of lower-body strength workouts to support your joints. If you're focused on building muscle, it could mean making time for yoga or Pilates a few times a week to keep your body moving smoothly through a full range of motion.
We've lined up a selection of effective workouts to support and improve your performance in some of the most popular sports around the world.
Cross-training strength workout for runners: Take Shape
Running requires good aerobic capacity and strong legs to carry you over the finish line. This bodyweight workout from Centr Unlimited is packed with dynamic lower-body movements to build your legs.
Along with the perfect blend of lower-body HIIT and HIRT exercises, Luke and Alexz deliver active rests to help improve muscle endurance in your glutes, quads and ankles.
Cross-training exercises for cyclists: Body Target: Core
A weak core can lead to a lot of wasted energy when riding a bicycle, especially over long distances. You'll be rocking, swaying and moving up and down instead of focusing all of that power into the pedals.
This core burner with Ashley will help to build the strong core you need to support your body during long stints in the saddle, and make you more efficient. Explosive exercises such as mountain climbers and bunny hops will also rev up your hip flexor and quad strength – both essential for cyclists.
Cross-training workout for basketball players: Defy Gravity
Any good basketball workout should fire up your lower body with double and single-leg jumps to mimic on-court movements.
This Plyo workout with Bobby delivers both, along with a jump lunge finisher to really challenge your explosiveness and power.
Cross-training workout for soccer players: Leg Power
All those multi-directional movements used on the pitch over a 90-minute game of soccer require power, agility and endurance.
This Centr Unlimited workout with Luke and Alexz will hit all the key muscles in your lower body, while also building up your confidence and strength for those quick switches of direction.
Mobility cross-training for weightlifters: Mobility Booster
Good mobility of your joints and muscles is essential if you're training with weights.
In this session, Bobby will lead you through 9 moves targeting key trouble spots – ankles, knees, hips, wrists and shoulders – to boost and maintain your mobility and flexibility. Mobility won't just help when you're lifting, but in your daily activities outside of the gym, too.
Sign up to unlock your full potential
All your tools in one place
Expert-training to fuel your fitness, nutrition and mindfulness.
Limitless ways to fuel your mind & body
Access to over 3,000 workouts, recipes, and meditations – all tailored to your goals.
Tech that keeps you moving
Download Centr on all your devices to level up and track your results live.