Mind
•
Centr Team
Say goodnight with Power Sleep by Chris Hemsworth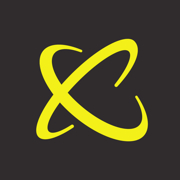 A better tomorrow begins tonight with Power Sleep, the NEW audio series narrated by Chris Hemsworth and designed to help you fall asleep, stay asleep and improve your sleep.
From visualization to breathwork to meditative soundscapes, discover 7 sleep-enhancing audios and wake up primed to beat brain fog, optimize your physical potential and avoid injury, one night at a time.
Centr members can discover the full series now in the Explore section under Meditations & Sleep.
Not a member? Start your free trial with Centr to access our full range of mood-boosting, stress-reducing, sleep-improving audio, including Power Sleep and the Learn to Meditate series with Chris.
Rest, recover and repeat with Power Sleep
From cultivating mental clarity to maximizing physical performance, a refined sleep routine can make a huge difference on your body and mind.
Each piece of audio in the Power Sleep series is backed by sleep experts and has been designed to help you rest smarter and rise stronger. We've used different techniques – including mindfulness, breathwork and ASMR – to help you unlock your physical and mental potential through the rejuvenating power of sleep.
How you listen is up to you: hit play on a Power Sleep piece targeted to your specific issue, or try them all to discover what works for you. Whatever you choose, Chris's calming voice will be your guide the whole way through.
So, what's in the series? Let's dive under the covers…
Sign up to unlock your full potential
All your tools in one place
Expert-training to fuel your fitness, nutrition and mindfulness.
Limitless ways to fuel your mind & body
Access to over 3,000 workouts, recipes, and meditations – all tailored to your goals.
Tech that keeps you moving
Download Centr on all your devices to level up and track your results live.